Eugene possesses a rare blend of technical knowledge, business acumen, capacity to learn and passion for doing the right thing for the customer/business. Throughout his time with Lazada he proactively sought feedback and improved himself, going from strength to strength in delivery, team development and individual mentoring. It would be a pleasure and honor to work with him again.

Klemen Drole, Group CFO at Lazada (Alibaba)
Eugene gave a very inspirational keynote at the OLX Group Product and Tech 2019 conference in Amsterdam and absolutely nailed it! Given his hands-on experience as a data scientist, he was able to share the nitty gritty details with a technical audience. On the other hand, he was able to take a helicopter view explaining trends and developments. Thanks once again!

Merlin De Graaf, Partner at BLOOM
Eugene is an excellent leader whom I admire, respect and am grateful working with. Delivered creative and high-impact data projects, he remains very open-minded and humble. His philosophies of hiring and leadership play a crucial role in building Lazada's Data Science team as one of the strongest in SEA. He is the effective leader I'd choose to follow because he supports, protects, promotes the team's efforts, inspires, challenges and encourages the team to think bigger.

Quy Nguyen, Data Scientist at Lazada (Alibaba)
Eugene is a data scientist who finds the best way to solve business problems simply. He is leader who socialized data science throughout Lazada and enabled BUs to incorporate data products throughout Lazada. He is a mentor who cares deeply about his team on a personal and professional level, especially about the team's growth and well-being. I was lucky to work with Eugene, learn by observing his conduct and work ethics, and by being mentored by him.

Michal Polanowski, Lead Data Scientist at GoJek
Eugene impressed me since the POC where he understood the requirements well and could articulate the solution clearly to us. During the production phase, Eugene directly observed users in day to day ops, and was open to our feedback and that resulted in an elegant solution which benefit our organization. Eugene is a very rare breed of high caliber data scientists which have deep/complex technical skill and yet able to communicate clearly to users and business level.

Harry Chan, AVP at Parkway Pantai Healthcare Group
I invited Eugene to speak with the Data Science & Engineering team @ Bukalapak for a fireside chat to share his experience. He was a good communicator and clear thinker on frameworks to approach problems, shared great war stories, and has a seemingly infinite amount of content on his site. His posts are very well thought through, and we share his content at Bukalapak. I would highly recommend Eugene to speak at any event related to data science.

Jonathan Kurniawan, Data Science Lead at Bukalapak
Despite being in a technical role, Eugene is an excellent communicator, which is an important skill as a manager. He can distill the essence our technical work to convince stakeholders of its value. He also places strong emphasis on setting out a clear road map and prioritisation so everyone can work at their best. Eugene takes a long term view when designing engineering systems to ensure that complexity and maintenance efforts are minimised when in production.

YuXuan Tay, Senior Data Scientist at Ninja Van
Eugene was wonderful to work with. His ability to get things done quickly with high quality is impressive. He is always ready to roll up the sleeves and dive into work given. He often went above and beyond by incorporating his own ideas, and has a good balance between technical skills and business sense. He also has a strong desire to continuously learn and improve himself, and has demonstrated strong passion for data and analytics, which is the key ingredient to success.

Xian Xu, Manager, Cognitive People Services at IBM
Eugene quickly grew into the Lead Data Scientist position through his consistent delivery of results (e.g., successful POCs and production systems), and communication and leadership abilities. With his business acumen and ability to empathize with clients, he solved their business needs and delivered practical solutions. He proactively improved himself via constant learning and seeking feedback, and mentored the team effectively into full-fledged data scientists.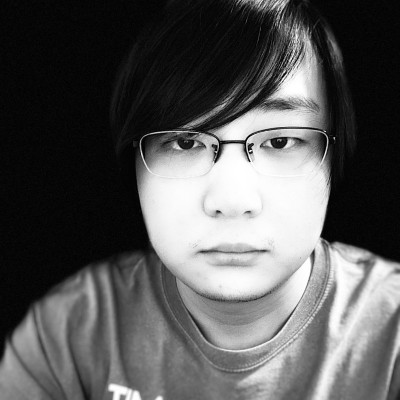 Zhao Chuxin, CTO at VersaFleet
It was my privilege to work with Eugene; he showed what a 10x Data Scientist can do, ranging from understanding the data and business problem, applying the right techniques, to writing production code. Eugene played an important role in hiring and fostering our team culture by hosting knowledge sharing sessions and team bonding activities. With his contribution, we delivered 4 cost predictor models for the second-largest hospital chain in the world within 3 months.

Nguyen Lam Phuc, Senior Devops at Vortexa
We were having a project review before launch. Eugene shared he had an unforeseen issue and had resolved it. I asked how he did it; he said he had written a program in Python. I noted that I didn't know he could code Python. He said he didn't, but that was before he'd run into the issue. A bit of investigation had led him to Python as the best way to solve the problem, so he taught himself Python. I share this story because this captures the essence of Eugene. When a barrier is placed in front of him, he doesn't stop, he pushes through.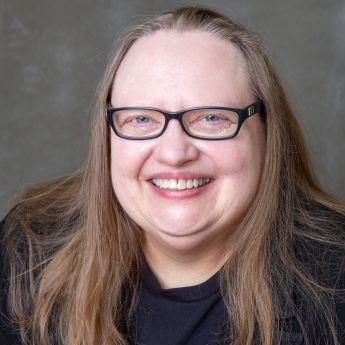 Karen Midkiff, Manager Workforce Analytics at IBM
Eugene embodies the spirit of servant leadership. He leads by example and is always supportive in guiding me to achieve my goals, often going the extra mile to ensure my learning needs are met. He provided timely and constructive feedback which helped improve the quality and efficiency of my workflow. He gives genuine advice, impacting the decisions I made in the first year of my career. His enthusiasm and deep understanding of data science is contagious and will always be an inspiration to me in my pursuit of knowledge.

Lim Wen Qing, Data Scientist at Foodpanda
Eugene was my team lead in uCare.ai. He has strong technical knowledge, exceptional communication skills, and a deep understanding of business. He is meticulous and has a clear framework to ensure deliverables are completed with high quality. I am very impressed with his leadership skills. He cares a lot about the team's growth and well-being and invests a lot of time in them, helping them to stay inspired and productive. It has been a pleasure to have him as my team lead. Eugene would be a rare asset to any data science team.

Aditya Sidharta, Data Scientist at GoJek
While I was at Lazada, Eugene did a wonderful job in mentoring me. He willingly spent his free time to guide the interns and made sure we had the right contact in Lazada. Eugene also has a very technical and logical mind and was often able to arrive at the right decisions and insights in the middle of uncertainty. He would definitely be an excellent team leader and member, and I had a blast working with Eugene. If you are looking for a hardworking and collaborative data team lead, Eugene would be one of the best choices.

Vincent Tatan, Data Analyst (ML), Trust & Safety at Google