I was invited to give a keynote at the RecSys 2022 Workshop for Online Recommender Systems and User Modeling (ORSUM). I figured I'd take the opportunity to share a balanced perspective on real-time recommender systems: When are batch recommenders more effective, and when do online recommenders shine? I also shared three examples at Amazon Books to highlight the strengths of online recsys and some lessons we learned.
Here's the title and abstract:
Title: Online Recommender Systems: Is the juice worth the squeeze?

Abstract: Online recommender systems are increasingly prevalent given their ability to adapt to the customer's needs in real time. Nonetheless, they come with additional costs (computation, operational) and complexity (infra). In this keynote, we explore when it makes sense to use an online recommender and when a batch recommender is good enough. Then, to better understand the differentiating strengths of online recommenders, we share three systems at Amazon Books that play to these strengths, high-level results, and lessons from making them work in the field.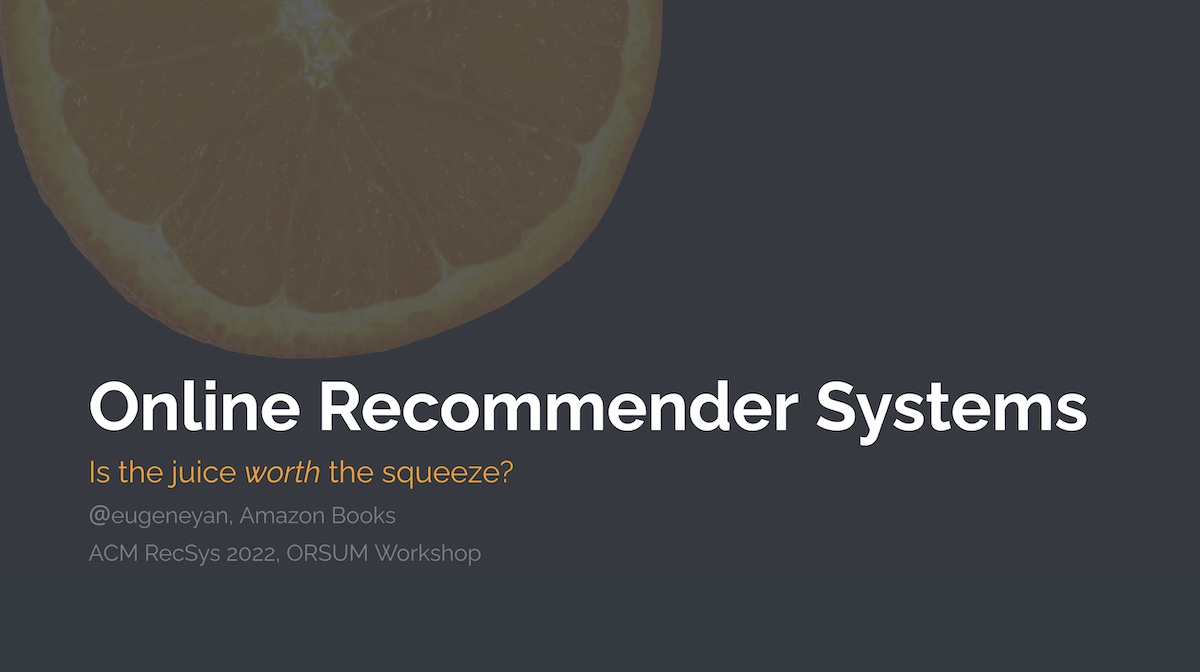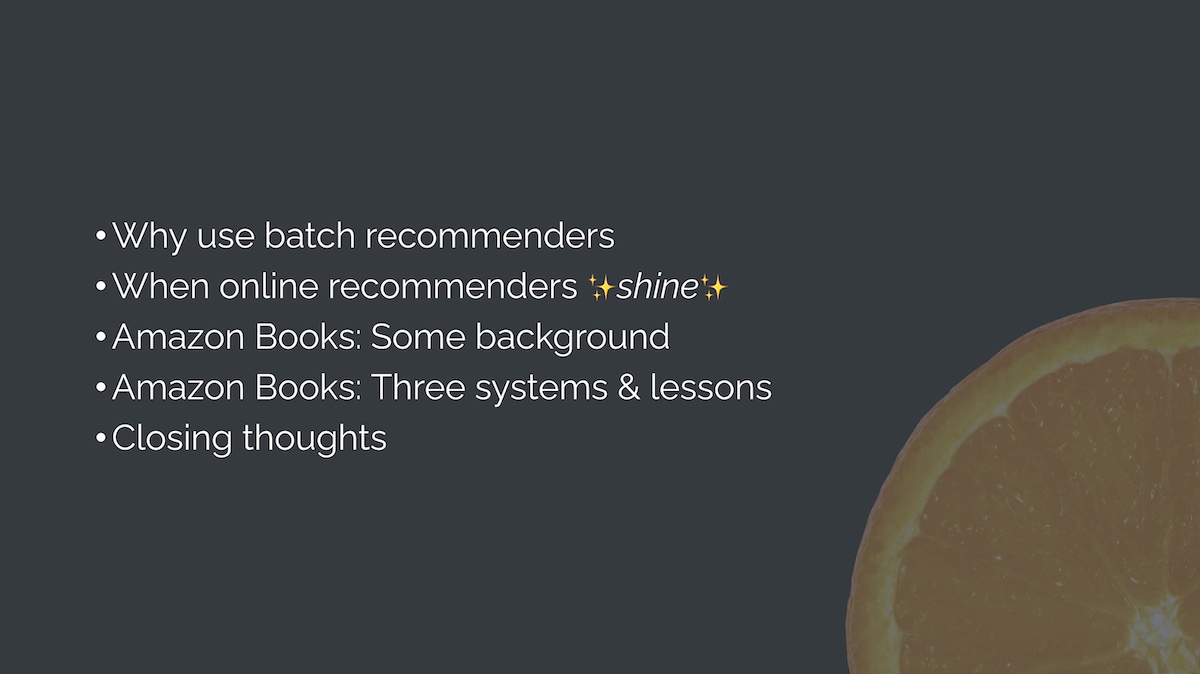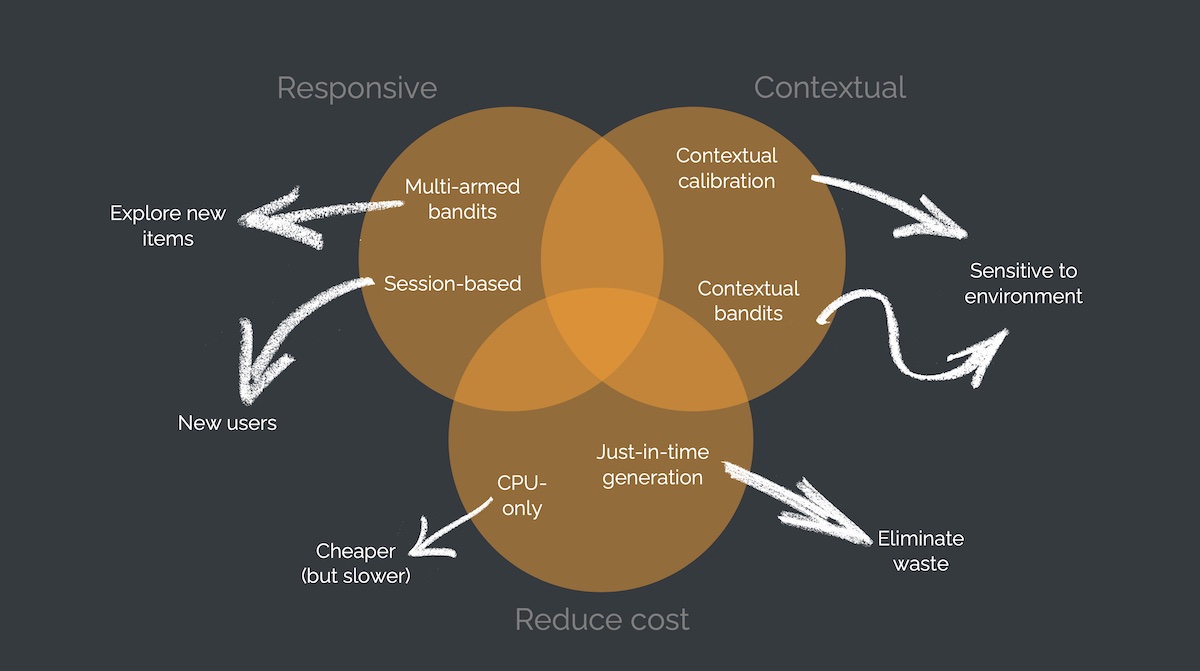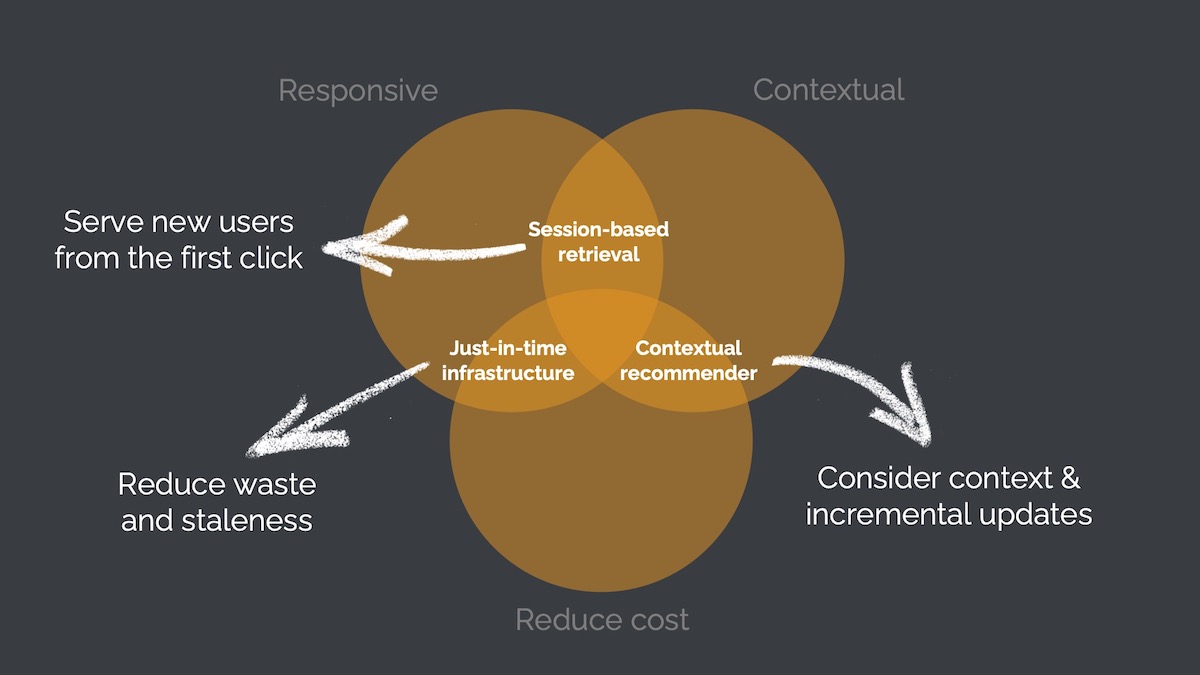 If you need help falling asleep, here's a recording of the talk.
I got many questions during the Q&A and after the conference. Questions came in via the RecSys slack too. People seemed to like the talk based on the nice messages I received.
Thanks to my team at Amazon Books for helping with approvals and prep: Sean, Rupak, Saurav, Matt S, Hugo, Pablo, Matt D, Florian, Artem, Lucie, Juwon, Anant, and more.
If you found this useful, please cite this article as:
Yan, Ziyou. (Sep 2022). RecSys 2022 Keynote - Is the Juice Worth the Squeeze?. eugeneyan.com. https://eugeneyan.com/speaking/recsys2022-keynote/.
or
@article{yan2022keynote,
  title   = {RecSys 2022 Keynote - Is the Juice Worth the Squeeze?},
  author  = {Yan, Ziyou},
  journal = {eugeneyan.com},
  year    = {2022},
  month   = {Sep},
  url     = {https://eugeneyan.com/speaking/recsys2022-keynote/}
}
Share on: