I had the great pleasure of sharing at OLX Group's recent Product & Tech Conference, where I presented the keynote on Asia's Tech Giants: How they scale and the SuperApp Strategy. The organizers were keen to have someone share about their experience with scaling e-commerce platforms in China and Southeast Asia and I was happy to oblige.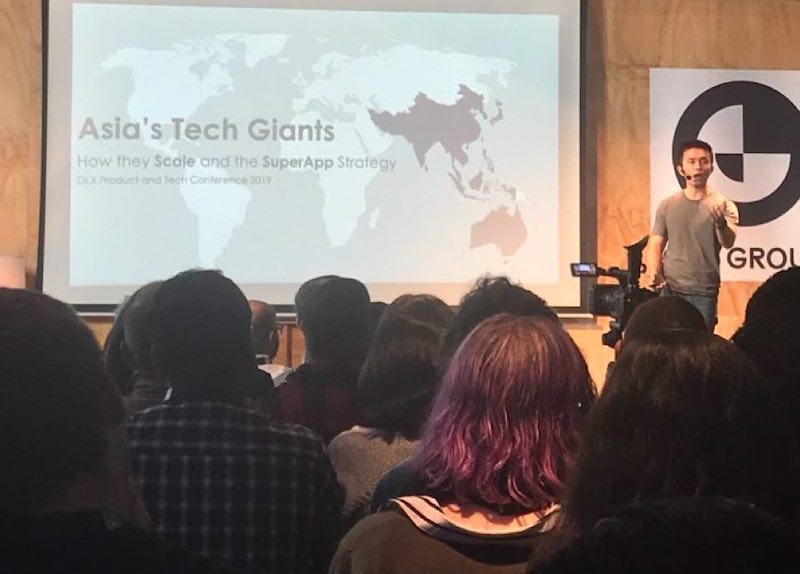 How did this come about?
OLX Group is a global online marketplace founded in 2006 and operating in 45 countries. Their marketplace is a platform for buying and selling services and goods, including electronics, cars, real estate, and jobs.
They were rapidly expanding in Europe and were specifically looking for a speaker who had experience scaling e-commerce platforms in China and Southeast Asia. I was extremely flattered when they reached out to me and immediately agreed.
What does the keynote cover?
The keynote covers two main topics.
Firstly, platformization. This discusses how to scale across multiple web properties, verticals (e.g., e-commerce, food delivery, ride-hailing), and countries. Two case studies on Alibaba and Grab provided the context. Together, the audience and I examined a key question that OLX Group was facing at that point in time: "What do centralize and localize?"
Second, SuperApps. This discusses the phenomenon of SuperApps in China and Southeast Asia. To provide the context for discussion, the case studies of WeChat and Grab were examined. This was also contrasted with the divergent app strategy taking place in the US, where unbundling is happening instead. A framework from The Innovator's Dilemma provided a parsimonious framework to understand the differences.
Lastly, I briefly went through Alibaba's playbook for the integration of their acquisitions, having previously facilitated the merger of Lazada and Alibaba's data team. In this, we examined the case studies of Lazada and Alibaba.
Audience response
The audience of CTOs, CPOs, engineers, product, and data folks were extremely receptive and seemed to enjoy the talk. At least I didn't catch anyone sleeping. There were many follow-up questions after the talk, as well as in the following two days of the conference.
All in all, it was an extremely enjoyable conference (and holiday). Amsterdam was beautiful and had amazing weather while I was there. It was a big plus that my wife could join me =)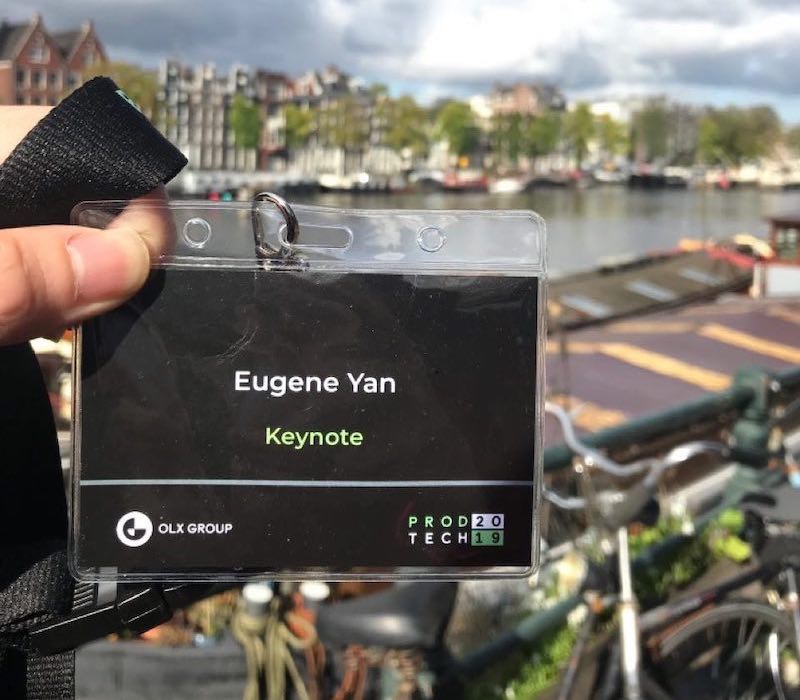 Everyone at the conference was very friendly and warm. I'm especially grateful to Antoine, Eulalia, Gregory, Haiyan, and Hitesh for treating me as part of the team and welcoming me for the dinners and night activities. Keep in touch and let me know if you come to Singapore!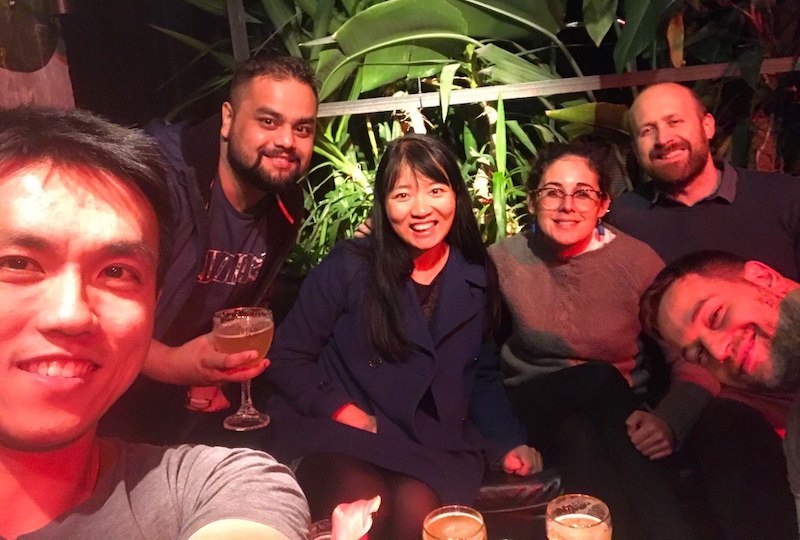 Here's the slides for those who are interested.
If you found this useful, please cite this write-up as:
Yan, Ziyou. (Oct 2019). OLX Prod Tech 2019 Keynote - Asia's Tech Giants & SuperApps. eugeneyan.com. https://eugeneyan.com/speaking/olx-group-keynote-asia-tech-giants-talk/.
or
@article{yan2019keynote,
  title   = {OLX Prod Tech 2019 Keynote - Asia's Tech Giants & SuperApps},
  author  = {Yan, Ziyou},
  journal = {eugeneyan.com},
  year    = {2019},
  month   = {Oct},
  url     = {https://eugeneyan.com/speaking/olx-group-keynote-asia-tech-giants-talk/}
}
Share on: